Christmas Donuts
I hope you are having a good winter, and for students, happy winter break!I hope you have a good plan for christmas. Today, I would like to share some donuts with Christmas decorations, so that you can have donuts on your table on Christmas to make a good holiday mood!
Santa Donut
The first donut I would like to introduce is a Santa Donut. You might have seen donuts that illustrated Santa's belly or Santa's hat, But you might have rarely seen donuts with Santa's face. With the skilled icing, the hat of the Santa was created, while other icings made Santa's face.
Christmas Wreath
The second donut I would like to share is a donut with a Christmas wreath shape. Using the fact that the donut has a similar shape to the wreath, the Christmas wreath donut was made easily with some icings and decorations on top.
And people created more and more sophisticated versions of this donut. Nonetheless, this donut is clearly representing Christmas.
Snowman Donuts
Snowman faced donuts are another donut that I would like to introduce. On the powdered donut, add a smile and eyes with chocolate chips, and add candy corn in the middle. Now, you have a snowman donut in front of you.
Rudolph Donuts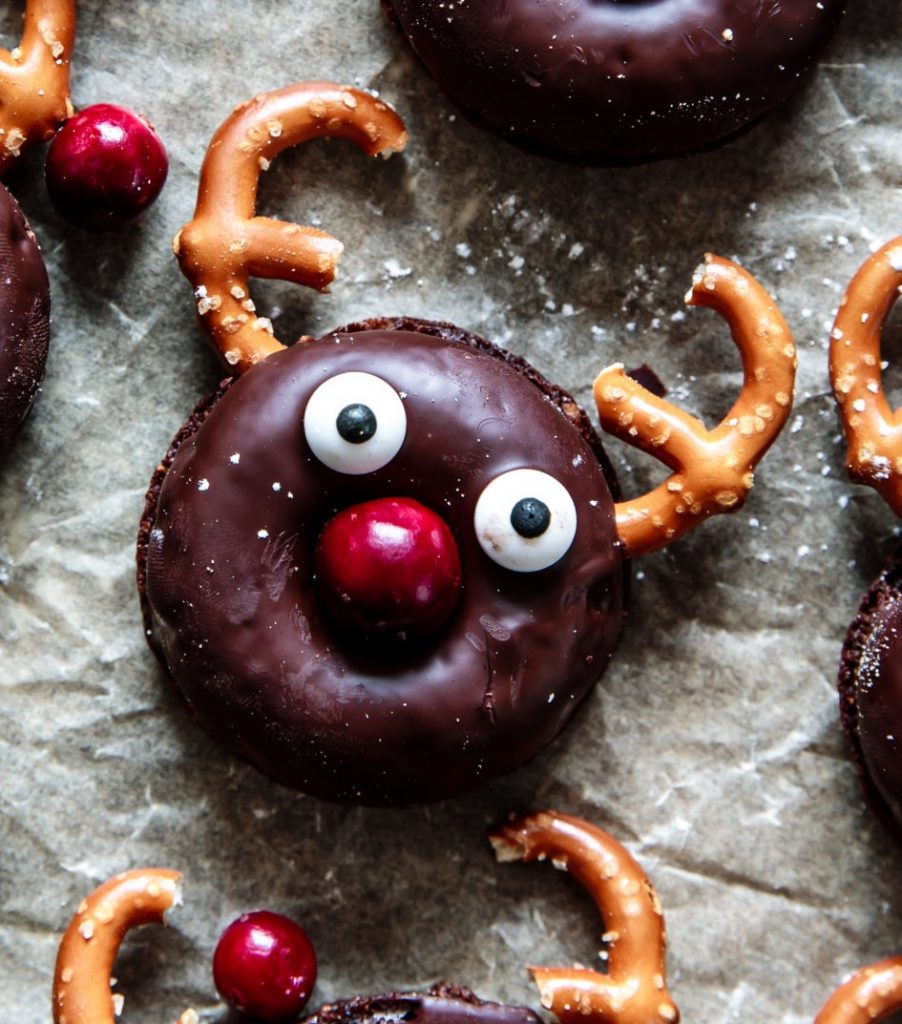 The last donut I would like to introduce today is Rudolph donut. With the chocolate icing on top, chocolate chips as eyes, and adding some pretzel chips to make horns, a delicious donut with Rudolph shape is formed.
I hope you have a great Christmas! And I hope you can enjoy these Christmas donuts!